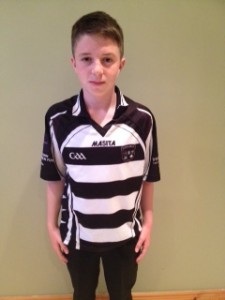 The u13 boys league has proceeded at pace over the last 3 weeks with 2 matches per week. Our boys are competing in Div 1 which brings them up against all the big teams in north and south. We have won 4 out of 6 games with the results below and a report of our last game v Naas.
We have one game left which is away to clane on Sunday 27th Sept at 10.30am. Unless we are very unlucky we should be in a semi final the following week which is a great achievement for our lads to be in the top 4 in the county.
Report v Naas Sunday 18/9
It was a very blustery day in Kilcullen which led to the proverbial game of 2 halves Naas started well with 2 early goals but after 10 mins Kilcullen settled down and played there best football of the year so far. Two goals from Eoin and Ciaran plus some great points from Jack and Adam put Kilcullen up 2-9 to 2-2 at the break.  Naas came storming back in the second half and by midway the sides were level. Then Kilcullen got to grips with the game and scored 1-3 without reply. Naas weren't going away however and again pegged us back to level With a minute to go a great run from Jake Murphy resulted in a free for Kilcullen which Eoin slotted over to record a fabulous win 3-13 to 4-9.
Results to date
Kilcullen 6-13 Sarsfield 1-8
Kilcullen 1-11 Celbridge 3-10
Kilcullen 1-5 St Laurence's 6-7
Kilcullen 6-8 Moorefield 2-4
Kilcullen 3-13 Naas 4-9
Kilcullen 2-9 Athy 3-0