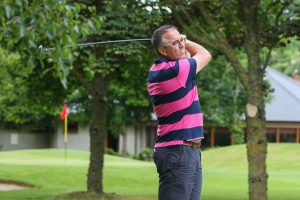 Golf Classic 2018
Place Newbridge Golf Club
Friday 1st June
We held the annual Golf Classic at Newbridge Golf Club this year. We were very lucky with the weather and the day went off well. The course was in excellent condition and the scoring reflected that the course is getting tougher and is maturing nicely. We would like to thank Jamie and Sinead and all at Newbridge GC for their fantastic facilities, excellent food and most of all their hospitality making it a great day.
We had 22 teams out and they all enjoyed themselves. Thanks to the 56 people who sponsored tee boxes which was much appreciated. Thanks to those who sponsored teams. They are
Bryan Buckley
Ger Breen
Des O'Brien
Jim Buckley
Killian Whelan
Tommy Connor
Dan Bell
Dave Gleeson
Alan O Connell
Jim Kiely
David Marshall
Eddie Cross
Eamonn Wynne
Franny Shortt
Enda Coughlan
Bernard Berney
John O Brien
Shay O Mahoney
Frank Kenny
Martin White
Mick Staunton
Paul Bell
CLICK HERE FOR A FULL PHOTO GALLERY FROM OUR GOLF CLASSIC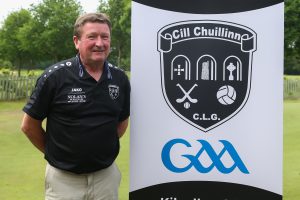 Thanks very much for your support. Thanks to Trevor and Mark for their help on the day. Also thanks to Jake Murphy and Sean Knight for taking care of the Social Media for the day. Also to Debbie and Teresa for putting some 'cream' on the proceedings!
Results
1 Martin Whytes team
2 Killian Whelans team
3 Jim Buckley s team
4 Shay O Mahoneys team
5 Alan O Connells team
6 Dave Marshalls team
7 Jim Kielys team
Our 1st prize was 4 polo tops which were kindly donated by Ciaran Furlong. An excellent prize
Longest Drive Shay O Mahoney
Nearest the Pin Eddie Cross
Till next year…
Tommy O Connor & Jim Buckley
Golf Classic Sub Committee Kilcullen Gaa