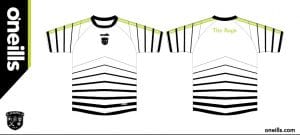 Introducing the brand new Kilcullen GAA Training Jerseys!! Which are now available for Pre-order!!
Perfect for a Christmas gift
Or just to treat yourself!!
Adults – €40
Children's – €30
Name (on back) €5 extra
Guaranteed delivery before Christmas!! If you would like to pre order one please, use the website contact link, or text PRO Adam Timmons on 085 1099 209, we will be opening the club shop over the next few weeks as well leading up to Christmas to take deposits, or full payment for these training jerseys, while also selling other stock and answering any questions you may have.