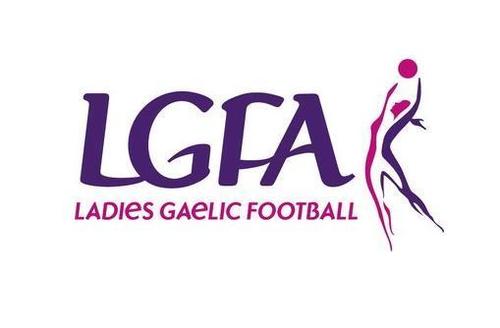 After a couple of postponements, Kilcullen Ladies finally got their Senior Division 3 campaign underway tonight. The Ragettes had an excellent 6-6 to 2-9 home win over Kill. The game was tight the whole way through but Kilcullen just pulled away in the final 10 minutes. In a very tight first half, goals from Nanci Murphy and Grace Rogers on her Kilcullen debut helped Kilcullen to a 2-4 to 1-5 half-time lead. Kill got off to a flyer in the second half and scored 1-1 with their goal coming from a penalty to go two points up. Kilcullen responded with 1-1 of their own, with Murphy grabbing her second goal of the game. This left the scores at 3-5 to 2-6 to the Ragettes with 20 minutes to go. Another goal soon followed with Murphy completing her hat trick after a sublime pass from Jayne Peacocke. But Kill weren't for giving up and worked themselves back into the game. There were 3 points between the sides with 10 minutes to go with the home side leading by 4-5 to 2-8. However, Kilcullen finished the game really strongly with a number of subs making an impact, particularly Sydney Sheridan who found the net twice to seal a 6-6 to 2-9 win.
Nanci Murphy was outstanding in her first club game in over a year following injury, scoring 3-1. New captain for 2018, Aoife Molyneaux pulled off some excellent saves in the goals, while Tara Breen, Amy Barker and Jayne Peacocke all also excelled in a good team performance.
Kilcullen Line-Up: Aoife Molyneaux (capt); Karen Bell, Eimear McBride, Shauna O'Rourke; Katie Willis, Tara Breen, Bróna Dooley; Lorraine Schwer, Aoibhe Burke; Kate Timmons(0-1), Jayne Peacocke(0-4,1f), Amy Barker; Clare Kelly, Nanci Murphy(3-1), Grace Rogers(1-0).
Subs used: Dáire Smyth, Katelyn Hegarty-Kelly, Sydney Sheridan(2-0), Claire Mulrennan, Amy Moran, Laura Pearson, Eleanor Traynor, Avril Glendon.