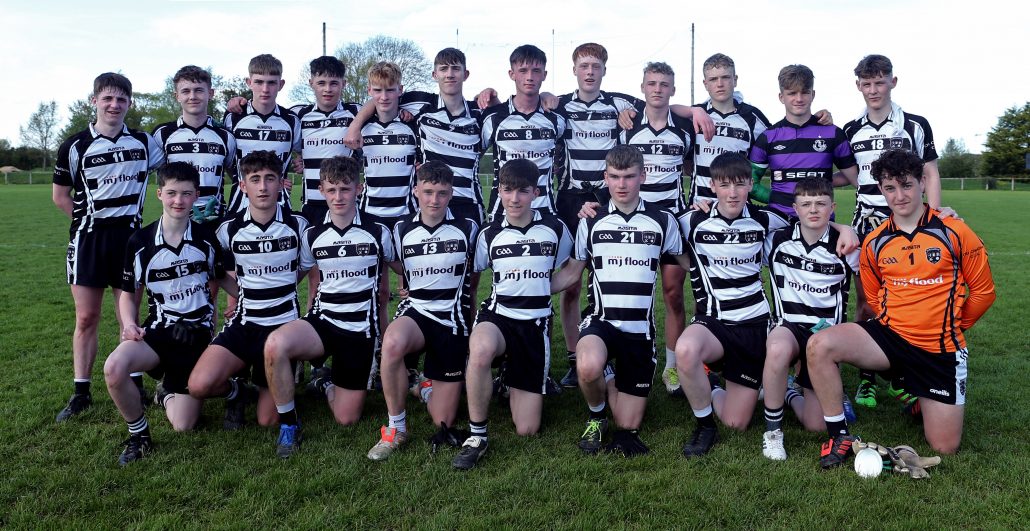 League Match Kilcullen 2-14 Leixlip 0-8
Kilcullen met Leixlip in their 3rd league match In what turned out to be a very good performance from Kilcullen they got to grips with the game early and turned 2-6 to 0-2 leaders at half time. The second half Kilcullen closed out the game with a competent performance.
League Match Kilcullen 1-11 Naas 0-11
In what was a gripping game full of fantastic football from two excellent sides. Kilcullen got the win by a single score. The first half was a very tight affair with a goal from Nathan O Reilly and and some excellent scores from Jack Broe and Ciaran O Brien seeing Kilcullen lead by 2 points. Kilcullen established a good lead but Naas showed great character to get the difference back to the minimum. However Kilcullen finished the stronger to get a second placed finish in the league and a home semifinal
Semi Final – Kilcullen 4-16 Celbridge 1-8
On a very warm day in Kilcullen on may bank holiday Kilcullen put in an excellent preformance against a very good Celbridge side who they have had many great games against in the past. The goals came from Scott Flemming with 2 and Ciaran O Brien and Ross Cahill with one each. The entire team gave a great performance with a man of the match display by Jake Murphy and some fantastic defending from Luke Rushton and Harry Monaghan.
Final is
on Friday the 11th
v St Laurances in Newbridge at 7.00