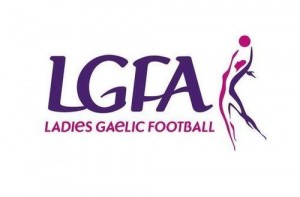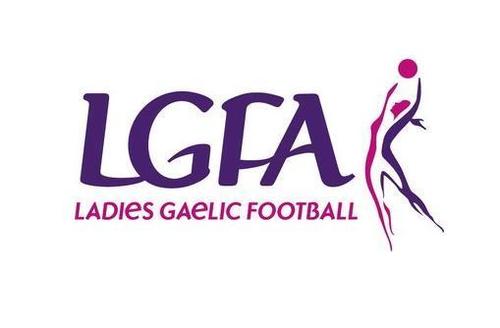 Kilcullen 2-6 Geraldines 2-1 – Monday 2nd November
This game will go down in history as the first ever game played under floodlights at the Kilcullen GAA grounds. And it proved to be an entertaining game between two determined sides. Kilcullen dominated the first half with the defence not conceding any scores in the entire half, midfield dominant and the forwards racking up some excellent scores to take a 2-4 to 0-0 lead into the break. The second half proved to be a tighter affair as the Ragettes could only add a further two points to their tally.  Geraldines, who to their credit had never given up, scored 2-1 late in the game but the home side saw the game out to take a well deserved victory on a landmark night for the club.
Nanci Murphy was again the outstanding player on the field, scoring 2-3 and showing great work-rate throughout.  Bróna Dooley, Laura McMahon, Lisa Aspell and Sydney Sheridan all also excelled in a good all round team performance.
Kilcullen line-up:  Avril Glendon;  Bróna Dooley, Laura McMahon, Tara Murphy;  Amy Barker, Kate Timmons(Capt), Sarah Bartley;  Lisa Aspell, Katelyn Hegarty-Kelly;  Sydney Sheridan(0-2), Nanci Murphy(2-3), Katie Brierton;  Niamh Garrett, Megan Fogarty(0-1), Sinéad Jones.
Sub used:  Jane Magee
Next up, the Kilcullen Minors are at home to Milltown on Sunday at 1pm. This game will decide if the Ragettes make the semi-finals so hopefully there is another good home crowd to support the girls.